Superkids Junior Secondary School
---
{{item.currency}} {{pricing}}
---
---
{{item.currency}} {{pricing}} {{item.currency}} {{item.normalPrice}}
---
{{item.currency}} {{pricing}} - Out of Stock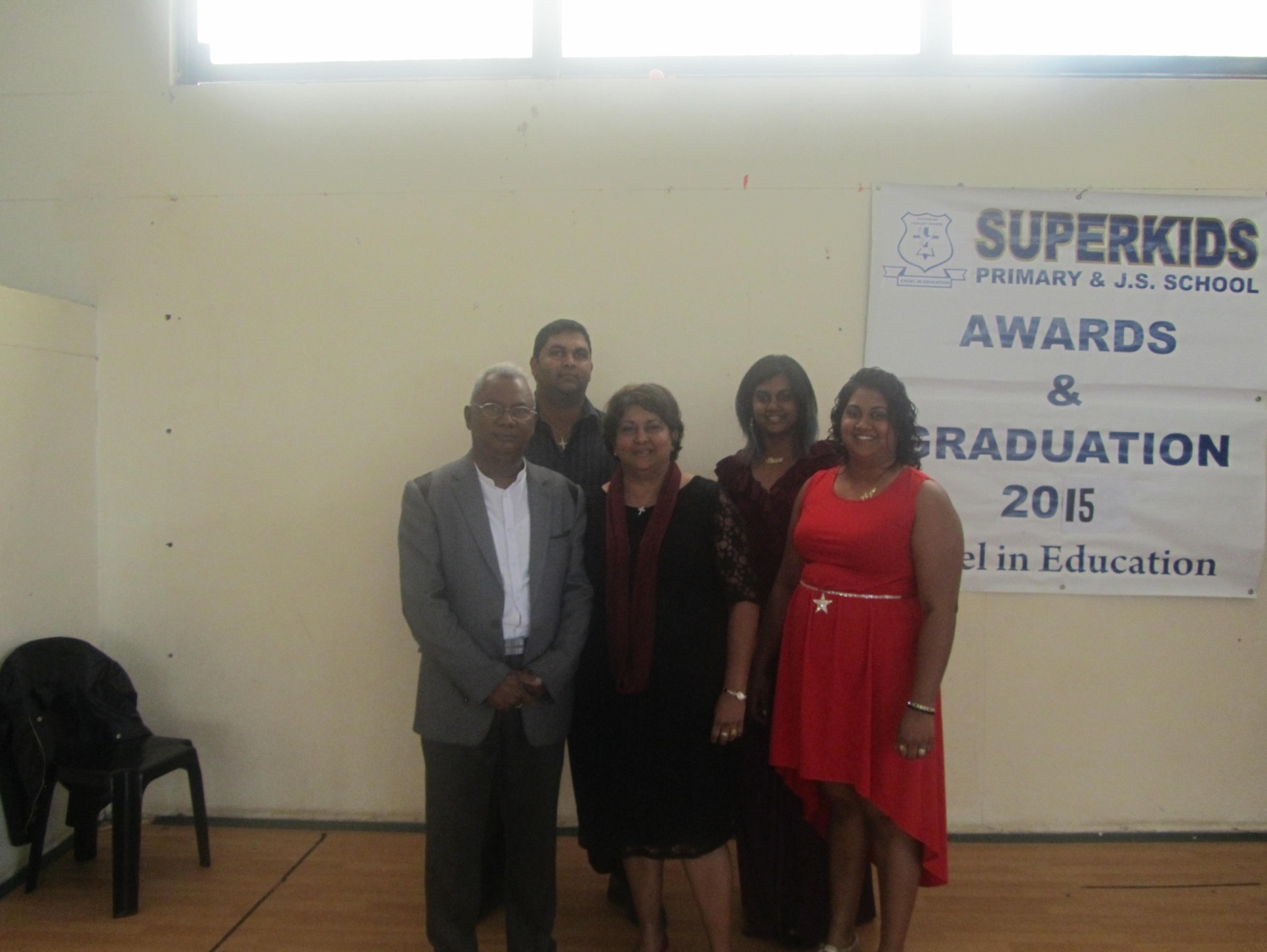 Superkids JSS - the James family Success Story. We are united. All glory belongs to God for His plan in our lives (Jer.29:11). Our goal is to provide Excellent English medium Education based on Christian principles..
Our dream is to build a second to none School in the E.C. WHEN the Municipality releases the property given to us in 1999.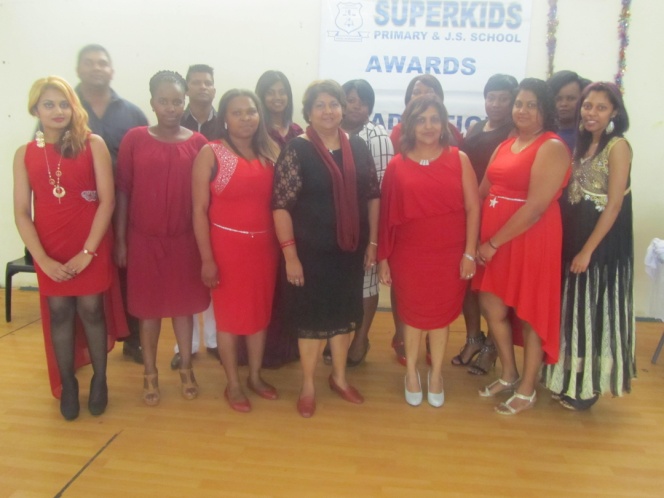 Superkids JSS – Staff of 2015. L –R (back): J.S.James; T.Pillay; J.S.Pillay; S.Ndenza;T.P.Notshele;M.Kisten;; B.Mgidi. (front): A.Naidoo; N.Sivuku;T.Madikizela;S..James (Principal); L.D.Nadioo; J.S.Breunissen; M.Nagoor. The quality and commitment of educators will influence learners to become disciplined and determined to excel in 3education.
FAREWELL TO OUR GRADE NINE LEARNERS- SOME SMILES AND SOME TEARS
In 2015 we had 45 learners in Grade 9.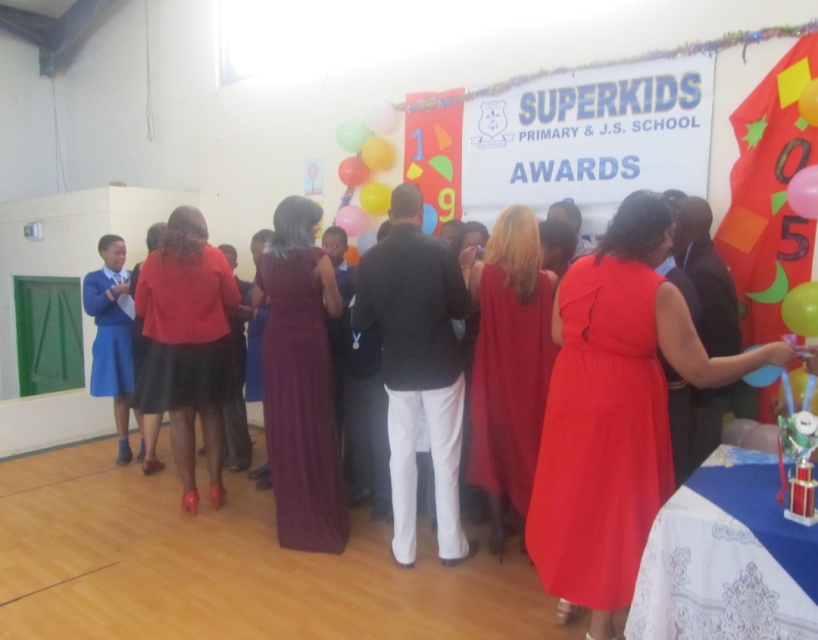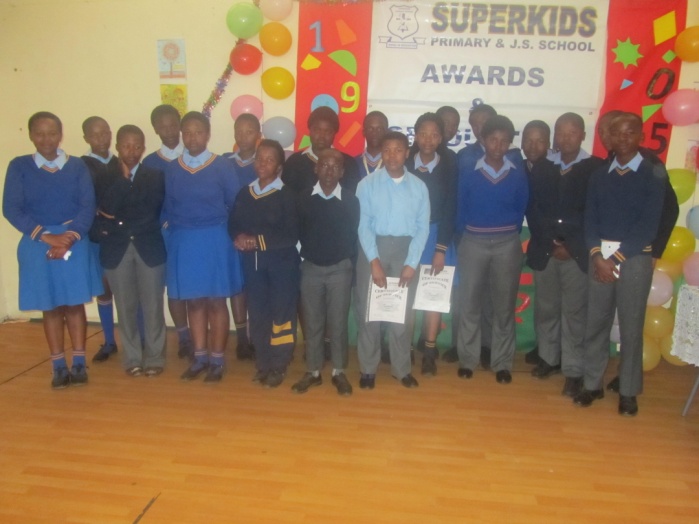 ---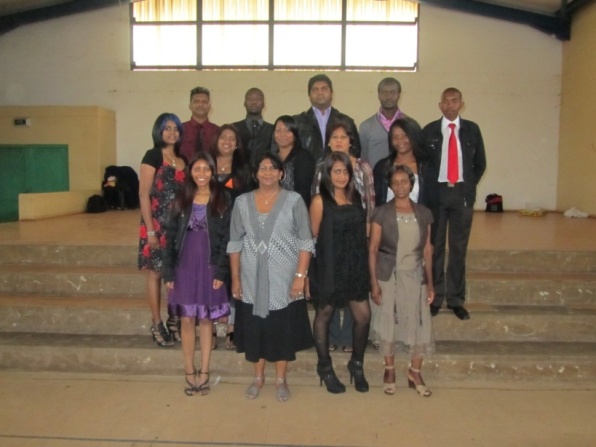 TEACHING STAFF 2011
Back L-R: Tyon P; Miya L; Jesmand S.J; Ronald N;
Middle row: Jerusha S.J;Janine S.B; Michelle K; Kaisy R; Zoleka S.
Front: Melissa N; Sarah Edna J( Principal); Alvina N; Kufa R.
Teachers no longer with us are: Kaisy R; Alvina N; Kufa R.& D.Mkhungo
New Teachers in 2012 are: Brashta R; S.Gxumisa; L.Maqam; Precious N.T; & N.Ndhlovu.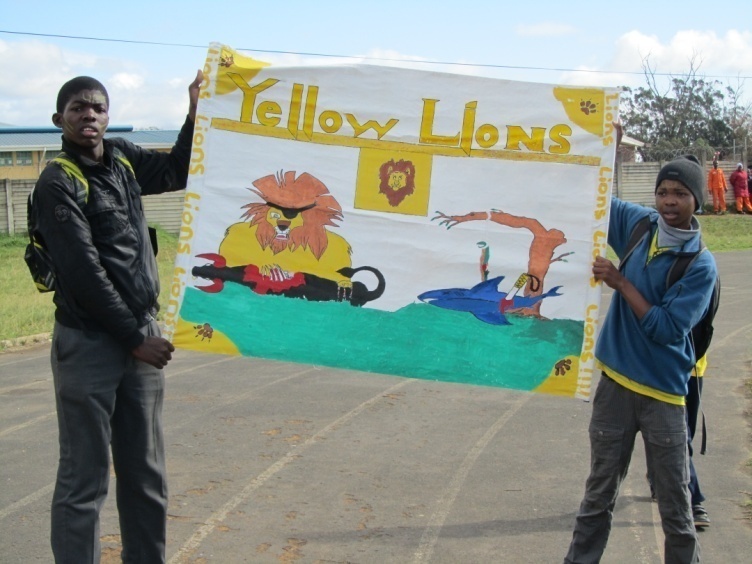 2012 SPORTS : The Yellow Lions swallowed the rest and took FIRST POSITION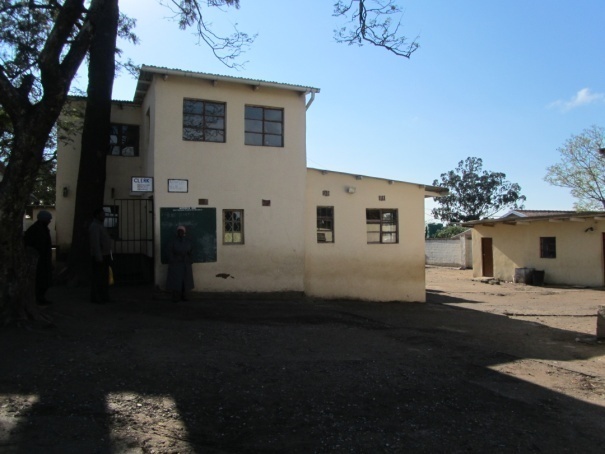 SUPERKIDS JUNIOR SECONDARY SCHOOL IN BIZANA
Situated on 50 Main Road, Bizana. We have about 500 learners from Grade R to Grade 9.
Established in 1991.
English Medium Education. Registered with the Department of Education and Culture, E.C.
We have the property from the Municipality BUT We NEED FUNDS to build a second to none School for our learners. Presently we have a low cost school on a rented property. On completion of Grade 9, our learners have great problems to find English medium schools that would enrol them for Grade 10. Most schools don�t have room for learners from rural communities. WE WANT TO MOVE UP TO GRADE 12 to solve the problem. THEREFORE WE MUST BUILD A NEW SCHOOL. WILL YOU HELP US achieve this goal for our rural children? We believe in providing rural children with the best Education in the best environment. HELP US BUILD THE BEST SCHOOL with ALL the facilities. We will accept CASH OR MATERIAL.
Our Bank Details are:
Name: Superkids Primary School
Bank: NEDBANK-Port Shepstone. Account Number: 1398 121568.