Graduation 2015
COTESA is NOT a denominational college. We accept students from any denomination or flow. We teach SOUND DOCTRINE based on Scriptures. We do not "indoctrinate" nor impose an "ideology." Currently, we have students from Evangelical, Pentecostal, Charismatic, Reformed, Ecumenical and also independent Christian movements from all over South Africa and a few from abroad (online). Our focus is on leaders and pastors who require training or additional training. Our fees are low, standard is high and we're accepted by two Universities. Lectures are written and presented by academics who have been in ministry for more than 40 years as Pastors and Bible teachers. Currently we are privileged to have DR. G. RAJOO as our Dean. He was the Dean at Durban Bible College for 21 years.
WE OFFER THE FOLLOWING COURSES in 2018
Diploma in Theology (3 years). Equipping men & women for ministry.
Diploma in Pastoral Ministry (1-2 years). Requirement: Prior Biblical studies or 5 years in Christian ministry.
Diploma in Biblical Counselling (1-2 years). Requirement: Prior Biblical studies
STUDY AT HOME OR ATTEND CLASSES
AFFORDABLE FEES
Lectures in well bound textbooks
Books and Bibles on sale from COTESA Mobile Bookshop
Library available for research & lectures.
Lecturers & tutors are graduates & pastors.
BANKING DETAILS
Print your name under "Reference"
Submit your application together with proof of payment.
NAME: COTESA
Bank: First National –Port Shepstone
Branch Code: 220228
Account Number: 625 277 61036
1. DIPLOMA IN THEOLOGY: 3 Years.
2018 FEES incl.Reg.fee & study material:
Subject to change annually
FIRST YEAR- 120 CREDITS

Code

Subjects

Credits

Cost R2200

TH100

PT500

First Term: Jan-Mar.

Systematic Theology I

Evangelism

20

10

R550

BS301

PT502

Second Term: Apr-Jun

Gospel of John

Missions

20

15

R550

BS300

EB604

Third Term: Jul-Sept

Inductive Bible Study

Hermeneutics

15

15

R550

TH100

SP200

Fourth Term: Oct-Dec

Systematic Theology II

Spiritual Life

15

10

R550

SECOND YEAR-120 CREDITS

Code

Subjects

Credits

Cost R2200

CE400

EB601

First Term: Jan-Mar

Christian Education I

N.T.Survey

20

15

R550

EB600

BS302

Second Term: Apr-Jun

Bible Survey O.T.

Pastoral Epistles

20

10

R550

PT503

CE400

Third Term: July-Sept

Homiletics

Christian Education II

15

10

R550

BS303

PT506

Fourth Term: Oct-Dec

Revelation

Church Growth

20

10

R550

THIRD YEAR- 120 CREDITS

Code

Subjects

Credits

Cost R2200

TH100

BS300

First Term: Jan-Mar

Church History I

The Bible

20

15

R500

Pt504

CE401

Second Term: Apr-Jun

Apologetics

World Religion

20

15

R550

CH700

PT505

Third Term: Jul-Sept

Church History II

Conflict Resolution

15

10

R550

Electives

Fourth Term: Oct-Dec

Choose any two with a √

How to for Pastors

Hebrew & Greek: Exegesis of Debatable Texts

Art of Writing

Basics in Biblical Counselling

Family & Finance

25

R550
Students are required to spend between 250 – 300 hours per term in total which is made up of lectures in class or seminars; reading; research; writing assignments; exams etc. Class Hours: 3 Hours weekly (6:30-9:30pm). NB. A student may not be absent for more than two lectures per term
2. DIPLOMA IN PASTORAL MINISTRY – 120 Credit (240 with optional).
1-2 Years. Cost R3200 (add R800 for optional) Fees Excludes Graduation Fee. Condition: Applicants must show proof of prior biblical studies or a minimum of 5 years in ministry. Class Hours: 3 Hours weekly. Distance learners study from home BUT must submit work each term on due dates.
Code

Subjects

Credits

120

Cost R3200

DPM701

DPM702

First Term: Jan -Mar

Romans

End Times & Prophecy

25

15

R800

DPM703

DPM705

Second Term: Apr-Jun

Biblical Interpretation

Biblical Perspectives on Leadership

15

10

R800

DPM704

DPM706

Third Term: Jul-Sept

Expository Preaching

Pauline Perspectives of a Pastor

15

10

R800

DPM707

DPM708

Fourth Term: Oct-Dec

Denominations & Doctrines

Pastoral Concerns

15

15

R800

Optional

Second Year (student's preference)

Proposal & Thesis

120

R800
Denominations and Doctrines incl. the following:

Baptist Beliefs/Baptist Principles

Reformed Baptist Perspectives

Pentecostalism/Charismatics

Pastoral Concerns incl. the following:
3. DIPLOMA IN BIBLICAL COUNSELLING – 120 Credits
1 year. Cost: R3200. Excludes graduation Fee.
Condition: Applicant must show proof of prior Biblical studies. Class Hours: 3 Hours weekly.
Code

Subjects

Credits

Cost

DBC 800

DBC 804

First Term: Jan-Mar

Introduction to Psychology

Addictions & Answers I

30

R800

DBC 801

DBC804

Second Term: Apr-Jun

Introduction to Christian Psychology

Addictions & Answers II

30

R800

DBC 802

DBC 804

Third Term: Jul-Sept.

Biblical Counselling I

Addictions & Answers III

30

R800

DBC 803

DBC 804

Fourth Term: Oct - Dec

Biblical Counselling II

Addictions & Answers IV

30

R800
COLLEGE POLICY
The College Policy is binding on all parties concerned and applicants sign the College Registration form after having read this document and in acceptance of the contents.
1. Fees increase annually and are not refundable & study material cannot be returned for refunds.
2. Copying COTESA study material in any form is prohibited
3. Applicants may be accepted or rejected. College is not obligated to give reasons for rejections.
4. Should a student be absent for more than two lectures per term and fails to attend Seminars, he/she may be disqualified for the term and may resume studies in the new term.
5. Only applicants who can afford to pay the required fees may apply.
6. Failure to pay fees may result in disqualification to continue.
7. Should a student fail to submit Assignments on time and write Exams on the specified dates, he/she would not be permitted to continue with studies.
8. Students are to live an exemplary life, be consistent with studies, committed to the local church.
9. COTESA would not impose any authority on the local churches of students and likewise pastors and churches or any organisation would not impose their authority on COTESA.
10. COTESA would not make any graduate a pastor. Students must be called by God into ministry and be recognized by the local congregation.
11. COTESA will not ordain or induct pastors unless invited to do so by the Church or denomination.
12. COTESA staff offer voluntary service and it is a non - profit organisation.
13. Courses are subject to change within reason.
14. Graduations may be held Annually or Bi Annually.
Anyone who fails to comply would be dismissed immediately
ASSIGNMENTS & EXAMS
Assignments are compulsory for each subject and carry 50 marks. Each assignment must include evidence of reading of other sources, reasoning i.e. giving your own logical opinion and much research by investigating the subject.
One Exam per subject which also carry 50 marks.
Pass Mark is 50%
Exams and Assignments MUST be completed and submitted in each Term. If a student fails to comply he/she CANNOT proceed to the next term nor be allowed to write/submit later. He/she would have to repeat the course after all three years have been completed.
Statement of Faith
The Trinity. We believe in one God, eternally existing in three persons – Father Son and Holy Spirit.
The Father. We believe that God the Father is a spiritual being, omnipotent, omniscient, holy, righteous, loving and infinitely good; having life in Himself and giving life to all things.
The Son. We believe that Jesus Christ is true God and true man, the only begotten of the Father.
We believe in the bodily resurrection of the Lord Jesus, in His ascension into Heaven, in His present life as our High Priest and Advocate and in His personal return.
The Holy Spirit. We believe in the supernatural manifestation of the Holy Spirit in and through the life of the believer; in His empowering and equipping for service and ministry and in His definite, yet progressive work of sanctification, commencing at the time of the new birth and continuing until the consummation of Salvation.
Sin And Salvation. We believe that God created man in His own image; that man sinned and thereby incurred the penalty of death, physical and spiritual; that all human beings inherit a sinful nature.
We believe that the Lord Jesus Christ died for our sins as a substitutionary sacrifice and that all who believe and trust in Him are justified on the ground of His shed blood.
We believe that all who repent of their sin, receive Jesus Christ by faith as Saviour and confess Him as Lord are born again of the Holy Spirit and thereby become children of God.
We believe in the resurrection of both the just and the unjust and in the eternal blessedness of the children of God.
Scripture. We believe in the scriptures of the Old and New Testaments in their original writing as fully inspired of God and accept them as the supreme and final authority for faith and life.
The Church. We believe that the one true church is the whole company of those who have been redeemed by Jesus Christ and regenerated by the Holy Spirit; that the new birth and personal confession of Christ are therefore essentials of church membership and that the church on earth is the organism through which God says and does what He desires for His world.
A BRIEF HISTORY
Dixon James was a practising Hindu. At age 17, he was reading The World in my Pocket by Hadley Chase when he spotted a Bible lying on a stool in his grandmother's home. He picked it up to look for the owner's name and as he was browsing, John chapter 1 caught his attention. He began reading and when he came to verse 12, he was convinced that only Jesus is God and he was on his knees where he gave his life to Christ in 1963.
In 1965 he was convinced by reading Jeremiah 1:5 that God was calling him to ministry. He quit schooling and in 1966 enrolled for fulltime training. He graduated in 1968 and in the same year commenced fulltime ministry as a Pastor, teacher, Radio and Tent preacher and writer. In 1972 he conducted a Bible school called Crash Course Bible School in Empangeni, Zululand in the Baptist church. Later, he ran the Christian Workers Bible School and Kenneth Copeland Audio School. In 2003, he published three A4 Textbooks with 20 subjects for his own leaders training but the Lord turned it into a Leadership Training College for laypeople, untrained pastors and pastors with inadequate training. Three graduations were held since with over 200 graduands.
He is the founder and first principal of Superkids JS School in Bizana E.C. registered with DOE as a private school. His wife, Sarah Edna now serves as the principal and their three children as educators. He is the founder/principal of COTESA.Previously owner/editor of Taxi Talk Newspaper and Word to the World Publishers and also served as postmaster in Gauteng and later as UNISA-South Coast Tutorials Administrator.
His aim is to Teach and Train Leaders Today for Tomorrow with emphasis on academics and anointing. COTESA remains non- denominational and as a feeder school to existing accredited Theological Colleges and Universities. Hence COTESA graduates are accepted by SATS and BTCSA for degree courses.
Dixon James holds a Dip. In Christian Education (JBI); B.A.(UNISA) (majors in English & Communication); M.Th. BTCSA (Thesis on Church Polity & Practice; M.A (USA) (School Management); Final year DTh (UFH) (Biblical Perspectives on the Call to Ministry). Para-Professional Christian Counsellor: Ref.7026 (ACC in SA. Founder/Overseer Revival Bible Centre (name changed from Revival Baptist Church. Founder/Principal/lecturer for COTESA. Hobbies: writing and painting.
The Principal, DIXON JAMES and Dean, Dr.G. Rajoo have many years of pastoral and teaching experience. Both have strong Evangelical foundation with a passion to teach sound doctrine.Dr. Rajoo served as lecturer and the Dean at Durban Bible College for 21 years.
DR.G. RAJOO

Dean.

DIXON JAMES

Founder/Principal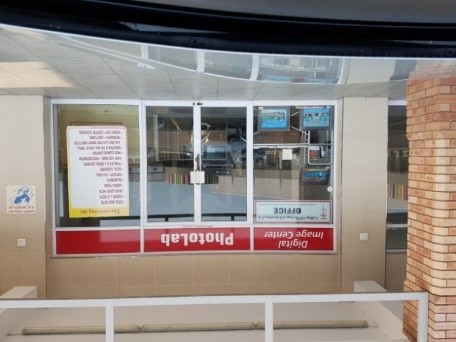 COTESA Enquiries & Drop off OFFICE
At Photolab, shop 32
Oribi Plaza, Port Shepstone
All enquiries: Principal on 0833812233.
Send all emails to: djames@mweb.co.za or cotesa@saol.com
Postal address: P.O.Box 1083 Port Shepstone 4240. Website: www.cotesa.co.za
SATELITE CENTRES:
Richards Bay: Mr.Ronnie Reddy Cell No. 0832731793
Phoenix: Lawrence B.James Cell No. 0745555678
Pietermaritzburg: M.Aniel Cell No. 0768776877 / Shayne Paul Cell No. 0824893124
Chatsworth: Dr.George Rajoo Cell No. 0845689781 Ps.Jesse Naidoo Cell No. 0825694377
Umkomaas: Pastor Paul Govender. Cell No. 0748548213
Umzinto: Mrs. Lorraine Naidoo. Cell No.0828779898
Students registered with COTESA may attend any of the above centres for classes.
Books by DIXON JAMES & DR RAJOO available online. Go to website:www.cotesa.co.za & CLICK on Digital Downloads. Payments thru PayPal.

2018 Prospectus.docx
Click here to download