DIXON JAMES Minister of Religion/Marriage Officer & Commissioner of Oaths.
Principal/President of College
of Theological Education, S.A.
SARAH EDNA JAMES Principal of Superkids J.S.School, E.C.
Married in 1975 and have three married children and eight grandchildren. Dixon in pastoral ministry since 1968. Dixon and Edna established their private school in Bizana, E.C. registered under the Dept. Of Education since 1999. Previously on Trans World Radio with programme called Checkpoint. Dixon and Edna are UNISA graduates.Dixon holds a Diploma in Chr.Ed; B.A; M.A and M.Th. Currently on his D.Th.
To Teach and Train Leaders Today for Tomorrow
COTESA is recognized by two ACCREDITED Institutions: The South African Theological Seminary (SATS) and Baptist Theological College in Southern Africa (BTCSA). Students completing our Diploma could pursue a degree with SATS and BTCSA.
The College with Credibility and Class
---
AFFORDABLE FEES
COTESA offers teaching and training mainly by Distance Learning but students may attend lectures in our satellite centres in KZN.
Students attending classes are required to pay an additional amount to cover costs of lecturers travel and time.
COTESA also conducts WEEKEND and ONE DAY Teaching SEMINARS which are compulsory.
GRADUATION: Graduation fee is excluded in the Course Fees.
LECTURERS: Weekly lectures by Dixon James (Principal); Dr.G.Raju; Rev. Martin Fortuin
ALL OUR LECTURERS ARE GRADUATES
---
COTESA COLLEGE POLICY
The College Policy is binding on all parties concerned and applicants sign the College Registration Form after having read this document and in acceptance of the contents in this document.
1. Fees are not refundable & Study material cannot be returned for refunds. Used books may be
donated, loaned or sold to another student. Copying in any form is prohibited
2. Applicants may be accepted or rejected. College is not obligated to give reasons for rejections.
3. Only applicants who can afford to pay the REQUIRED Fees may sign the Registration
Form. Failure to pay fees may result in a student being suspended or expelled.
4. All students are expected to live exemplary lives, be consistent with studies, obedient to his/her
church leadership, pursue peace , hold on to sound doctrine, and obtain the blessings of his/her
church prior to entering a ministry or opening a church.
5. COTESA Principal & staff would not impose any authority on any church. However, may give
Counsel if invited. Likewise NO church or organisation may impose authority on COTESA.
6. We do not make anyone a Pastor but we do provide the necessary training for one to serve in
pastoral duties IF called by a church or if he/she plants a new church.
7. We do not induct or ordain our graduands unless he/she is a Pastor of an independent church or if
the request comes from his/her pastor and Council. We would always respect Churches and
denominations and by all means work with and not against.
8. COTESA is NOT a "Baptist" College and is open to anyone who has a desire to study God's Word.
9. COTESA is an independent but interdependent college. We TEACH sound Evangelical doctrine.
10.COTESA staff offer voluntary service. However we do assist with Lecturers travel expenses.
---
PENALTY
Students are expected to submit ALL Assignments on DUE DATES and WRITE EXAMS on the fixed dates. If assignments are submitted LATE the student would lose between 10-15% of his/her marks. If a fails to write an exam/s, he/she would fail the subject and cannot graduate. But, if the reasons are valid, he/she may write the exam within 14days but would lose between 10% of the marks gained.
FEES must be paid by EFT at least a week BEFORE CLASSES COMMENCE. Only those who paid are registered for the course.
Books for ALL Courses must be obtained ONLY from the College.
Make payments ONLY into COTESA BANK ACCOUNT
Name:

COTESA

Bank:

FNB

Branch Code:

220228

Account Number:

625 277 61036

(Reference: Your Name)
---
---
REFLECTIONS
2014 Graduation with 73 Candidates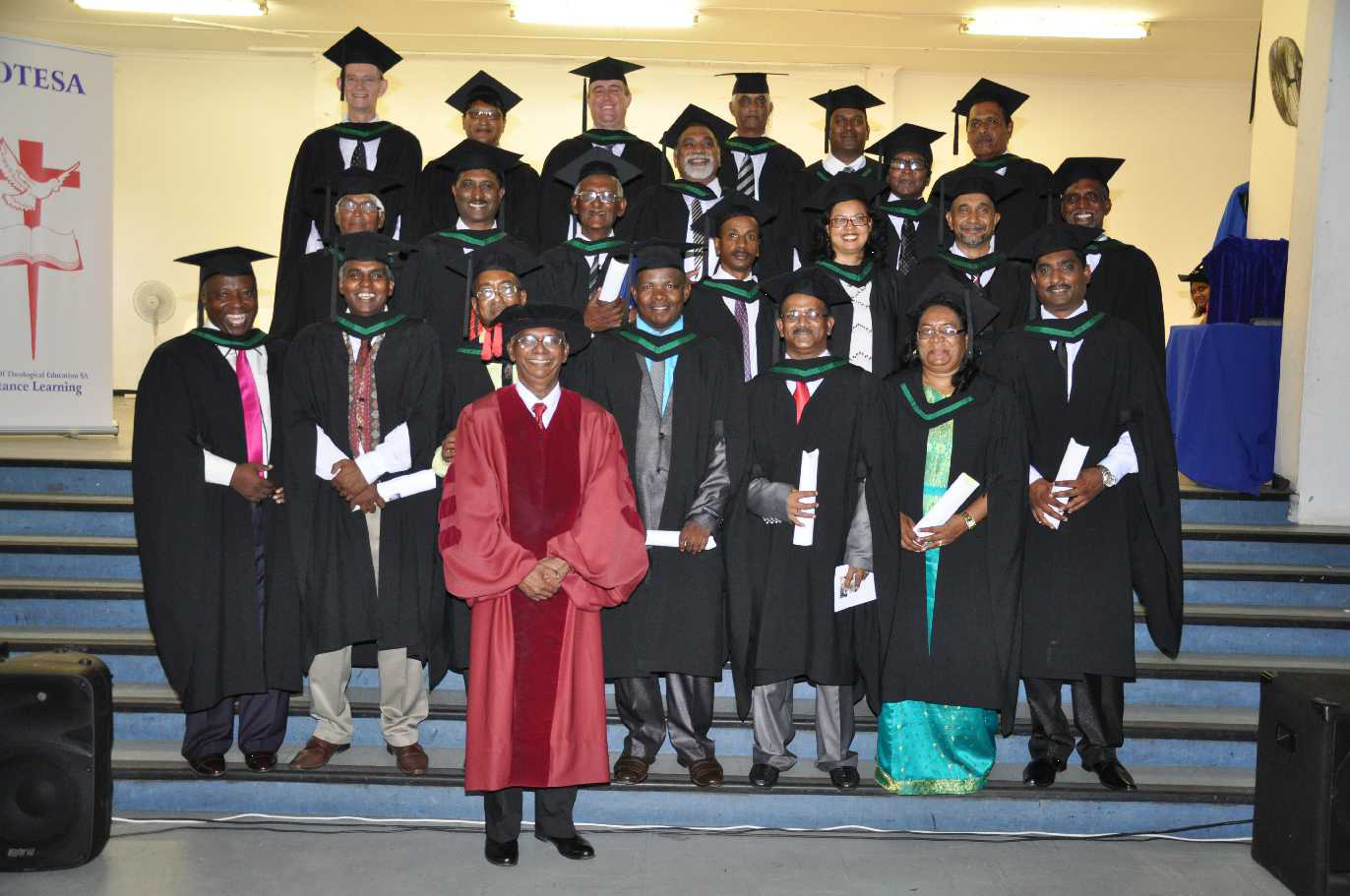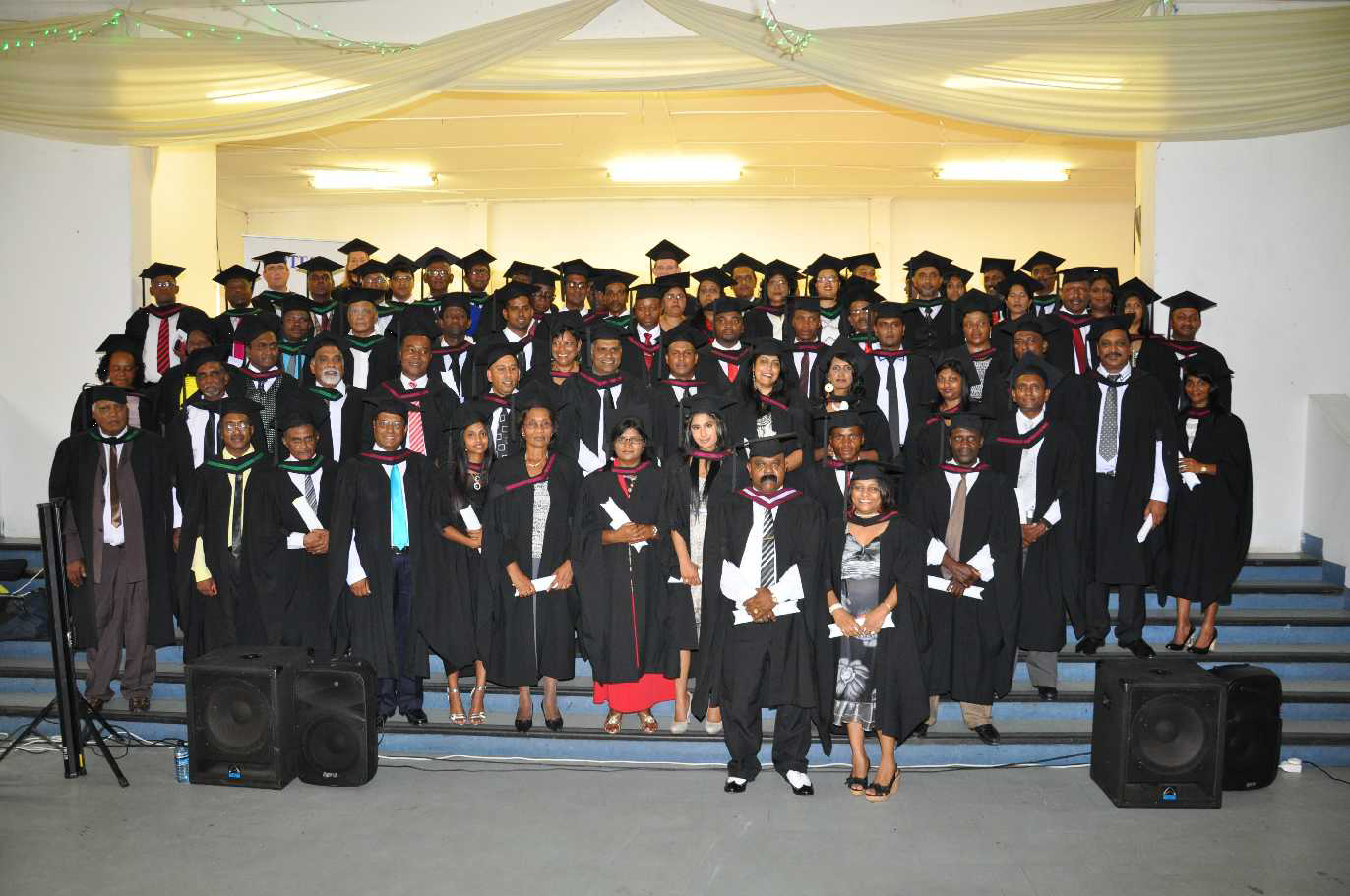 ---
THE PRINCIPAL: DIXON JAMES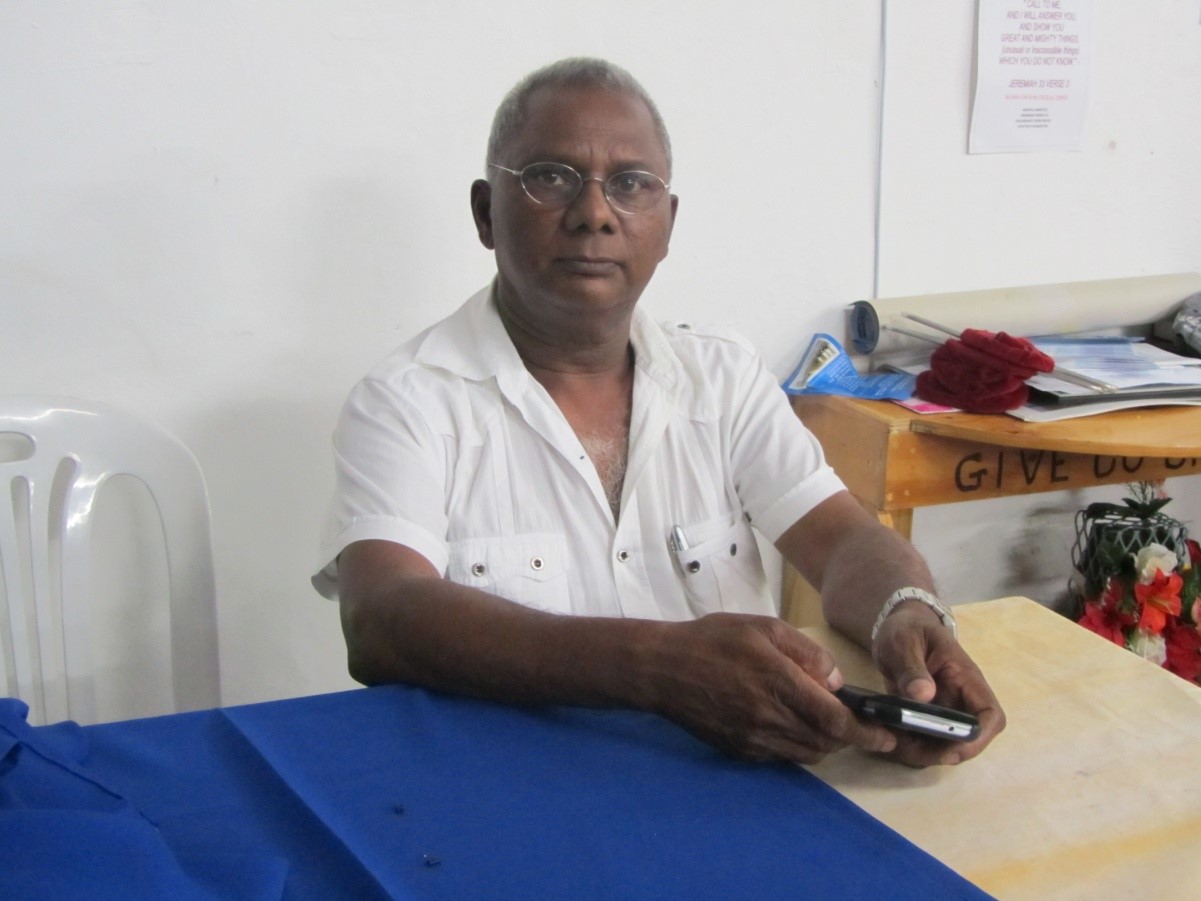 Dip. Ch.Educ; B.A. MTh; M.A. Final year Doctor of Theology (UFH).
Completed Marriage Guidance & Counselling (UNISA)
Founder/owner/first principal of Superkids Junior Secondary School, E.C.
Founder/principal/president of the College of Theological Education, S.A. Established in 2003.
Previously Radio Preacher (TWR & Radio Pulpit) and Administrator for UNISA tutorial Centre, Port Shepstone.
Life Experience: Pastor/teacher; Evangelist; Youth Director; Trainee Postmaster; Tent Crusades; Life Underwriter & Broker; Businessman and author of over 60 books.
Conducted Bible Schools from 1972 and also taught at the Durban Bible College for three years.
---
BRIEF HISTORY
DIXON JAMES converted in 1963, attended Durban Bible College evening classes in 1965, attended fulltime training at the Johannesburg Bible Institute in 1966, graduated in 1968 and commenced fulltime Pastoral ministry immediately after graduation in 1968.
In 1972 served as circuit pastor with the Natal Indian Baptist Association (now BASA) and conducted Crash Course Bible School at the Empangeni Baptist Church.
In 1987 conducted the Christian Workers Bible School and Kenneth Copeland Audio School in Port Shepstone. In 2003 established COTE and later re-named COTESA (suggested by Professor N.A.C Hauer)
Prior to naming it COTESA, it began as leadership training course for the leaders of my newly planted Baptist Church but only the Lord allowed it grow to what it's become today.
I developed a proper curriculum which gave us recognition with SATS and BTCSA for our graduates to proceed to a degree in Theology. About twenty were accepted for their degree studies but 12 are completing their studies. My intention was NEVER to register the college hence am happy to serve as a feeder school to the existing Theological Institutions in South Africa. We enjoy a very good partnership with both SATS and BTCSA.
---
---
---
A library and lecture room is situated upstairs at the Revival Bible Centre, Port Shepstone with over 3000 books. Students are free to use the library for their study and research. OPEN TO ALL.
COTESA MOBILE BOOKSHOP
We have the relevant books, commentaries, Bibles etc for students to purchase at discounted prices.
COTESA MISSIONS AND PRACTICAL WORK
We contemplate making Mission trips and also involve students with practical work in local churches.
---
---
---
---
GENERAL
1. We try our best to suit our studies to the needs of the individuals and churches.
2. We do not impose our doctrines on students. We simple teach the Truth without "indoctrinating" students.
3. We are Bible-based and non denominational.
4. We are a faith based ministry.
5. We welcome suggestions from churches, colleges and the academia.
6. We do not intend to apply for ACCREDITATION as long as existing accredited institutions recognize our studies and accept our students for further education and training. WHY DUPLICATE?
7. COTESA is recognized by the Baptist Theological College and South African Theological Seminary. Both have university status and offer Diplomas to doctorates.
8. We have a group of COTESA graduates completing their undergraduate degrees with BTCSA.
9. We maintain a very high standard in the quality of study material bound in A4 size textbooks, qualified and experienced tutors and lecturers.
10. We try to keep our fees low and affordable .